The 6th edition of Computer Art Congress (CAC) will take place in Guanajuato, Mexico, Wednesday October 10th through Friday October 12th.
This edition is organized by the University of Guanajuato, Mx, the University of Texas at Dallas, USA, and the Digital Humanities Department (DHD) at the University of Paris 8, France.
The topic of this edition is "Computer and Media Art Education".
The guest of honor of this edition of Computer Art Congress is the University for Peace, Costa Rica.
CAC.6 is organized by:
 &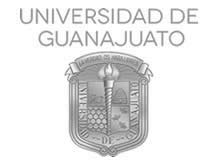 & 
Guest of honor: